Homestuck cosplay everyone.

Is she trying to summon the devil? Is this one of Homestuck's rituals that are performed.  This is why Homestuck is a bad influence. A lot of you say that it is just for reading, but this person is trying to imitate a ritual that was probably performed at some point in the comic. I really hope this person thinks about what she's doing. I wish I could help this lost soul into finding God. You do not have to worship the devil to be accepted. 

No okay shut the fuck up.

For one; Nobody listens to your stupid preaching anyhow, we sit at our computers and laugh, let's get that straight. You aren't "converting" anyone, but you've strengthened my sense of humor. Go you. 

I'm a religious person, don't get me wrong. I also read homestuck, so unlike you, I know what the hell I'm going on about. How can you shove your religion and beliefs down our throats about something you know NOTHING about? Unless you take the time to READ the damn comic, then sit your ass down and shut the fuck up, ma'am. Because you haven't got a clue what you are doing. You're making a fool of yourself, that's what.

Absolutely nothing in homestuck is "S U M M O N  S A T A N  H A I L  S A T A N" okay you're a blabbing fucking idiot, trying to preach you're dumbass gospel over something you know .5% about. 

There's no rituals, there's no summing the devil. Want to know what we do? We sit at our fucking computers and laugh at fucking animated drawings on the computer, and sometimes we dress up like morons. What the fuck is satanic about that? Nothing. You have it wrapped in your head that Homestuck is something ripped from hell and slapped onto the internet. You're a fucking moron.

If you're not going to sit the fuck down and READ the webcomic to get a FEEL for what the hell you've been running your idiotic mouth about, then quit shoving your preaching down our throats, you miserable hypocritical fuck.

oh my fuck

THANK YOU FOR SAYING WHAT I HAVE WANTED TO SAY ALL ALONG.

-slow clap- thank you fellow homestuck! I salute you! 

although it could have been said much nicer and more mature, you are still a god among stucks. If she doesn't want to respect our shit, she doesn't deserve to be treated kindly anyway
but its a troll???
like its incredibly obvious how the whole 'homestuck-is-a-sin' blog is a troll like wow?????
(Source: highfunctionlunacy)
(again) 

SO looks like 3 baby PBs WON (by a landside) WITH 12 VOTES !!1!!!!1

YUSH! baby paint brushes again! BUT NOW, we'll have 3! I REPEAT, THREE WINNERS !1!!1!

YOU KNOW THE RULES !1!

Like this post!

Reblog if you want! (only once)

NO NEED TO FOLLOW, I REPEAT, DO NOT FOLLOW ME, I'M A MESS.

the giveaway will end at NST 5:00PM of today!

GOOD LUCK EVERYONE!

DONT SPAM MY DASH!
why not
to start running a Neoquest II run and posting it on Neotag as I go through the game, blind-run. I'm wondering if that'd spam the tag, though, and thus whether or not it'd be kosher..?

It sounds cool but I doubt people would like it… like that guy who kept posting neopets minecraft stuff. Maybe you should post it on a neoquest tag?
Sounds like a good idea. I might start it tomorrow in that case and just make a day of it then.
p.s. remember to reblog to the right blog next time
rt: Jesus comforts a man as he cries over the dead body of his sweetheart. Truly no words can fully describe the sadne-

wait hold the fuck up is that one of those anime girl pillows

what the hell man
Funfact: That's Tupac. Holding his waifu as Jesus comforts him over her death.
;_;7
AIDS was originally called GRID. Gay-related-immune-deficiency. - Source

Until it became more abundant in Blacks…
2hardcore xX3MOXxXSC3N3Xx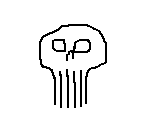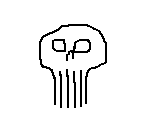 Oh I know this feel all too well. There's a reason I go by the names Admiral or Cirno online. And not just because they stuck or something; they kind of just follow me around from site to site at this point. Even if I make no mention of the Admiral name someone'll eventually link me with a nautically-themed nickname or some-such.
So yeah, name-feels shared.
what does admiralcirno mean? also do you make $ with your blog using peepspayerDOTcom?
The spambots
they learn
» Asked by Anonymous